Dental implants are the only way to prevent jaw atrophy after losing a tooth, but what's the cost?
The national average cost of a single dental implant in the United States falls between $3,000 and $4,500.
Lucie Dental provides competitive pricing and financing options to make the cost of implants manageable for Port St. Lucie, FL, patients.
Factors That Affect Dental Implant Cost
The pricing of
dental implants
can vary. Many factors contribute to the overall cost of this dental treatment, making pricing unique for each patient. During a free consultation at our
Port St. Lucie dentistry office
, Dr. Scott Azari can give you a custom quote for your tooth replacement based on the following factors:
Number of Implants
The more implants you need, the more the cost of your treatment will increase; however, if you have a full-arch of missing teeth, you can choose to undergo All-on-4® dental implant surgery. This method will cost less than replacing multiple teeth.
Preparatory Procedures
To qualify for dental implant surgery, patients must have sufficient jawbone and be free of gum disease, tooth decay, and other infections that could impede the dental implant process. Dr. Azari can complete these procedures prior to your implant surgery.
Sedation Method
Many patients undergo dental implant surgery with just local anesthesia, an option that numbs the surgical site, but does not put the patient to sleep. The total cost of your treatment will increase if you choose to add a sedation method on top of local anesthesia.
Restoration Used
A dental crown, bridge, removable denture, or fixed denture will be necessary to restore your teeth above the gumline. The cost of restorations varies and will influence the overall cost of your treatment. During your free consultation, Dr. Azari can review your options and determine which restoration best suits your budget and needs.
How a Dental Implant Works
Understanding Implants, Abutments, and Restorations
The implant is a titanium screw that uses an abutment to hold a restoration like a crown in place, completely replacing a tooth from root to crown.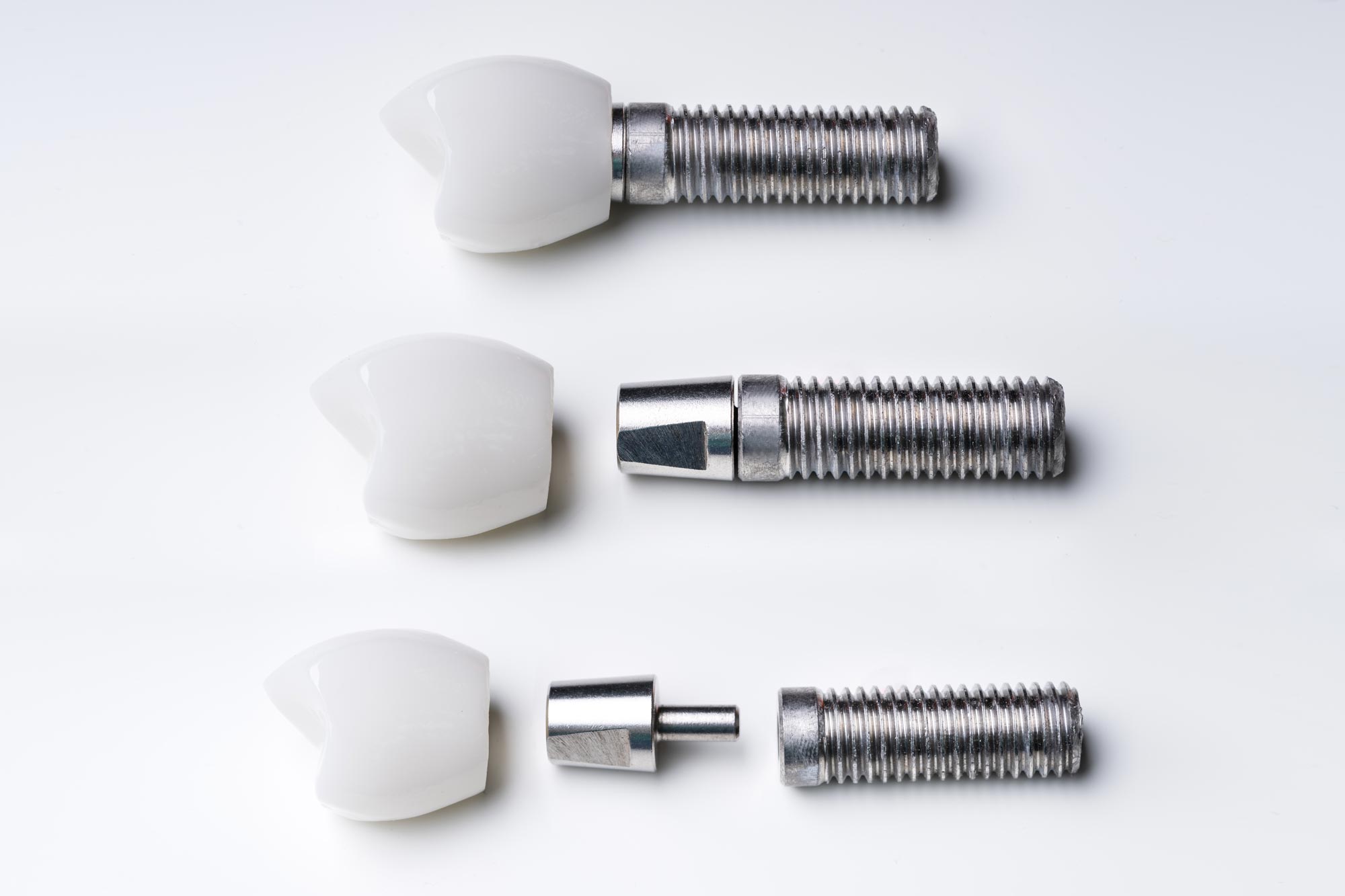 "I had my first visit at Lucie Dental today, they had the most amazing facility that catered to my dental needs. Competitive pricing and I felt like family! Would recommend to anyone!"

5-Star Review From a Port St. Lucie Patient
How Can I Pay for Treatment?

Dental implants are a dental care investment that will last you a lifetime.
Dr. Azari and the Lucie Dental team
believe strongly in the long-term benefits of implants and want to make the cost of treatment affordable for Port St. Lucie patients.
Financing Options
To make out-of-pocket costs more manageable, we offer financing through CareCredit®, a third-party lender that allows patients to make low or no interest monthly payments.